West African Dance & Drumming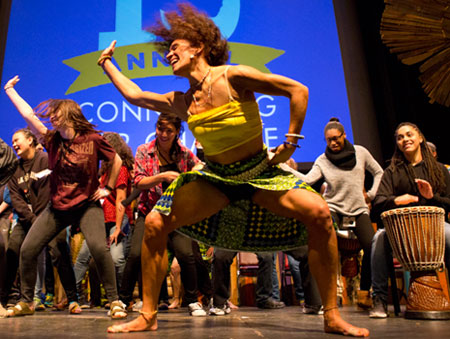 West African Dance Workshops
with Tara Murphy
Sat Nov 19 at 12:00-1:15 pm
Rooted Essence Dance Studio
624 Worthington St., Springfield, MA


BEGINNING/OPEN LEVEL. This dance will get your blood pumping and your heart soaring....feel the rhythms and shake what you got! Participants will learn the basic style of West African dance as well as traditional dances from Mali, Guinea and Senegal, West Africa. The class emphasizes community, self-expression and the joy of movement. We will let our spirits fly! Wear comfortable movement clothes; women often wear sarongs. Please bring water.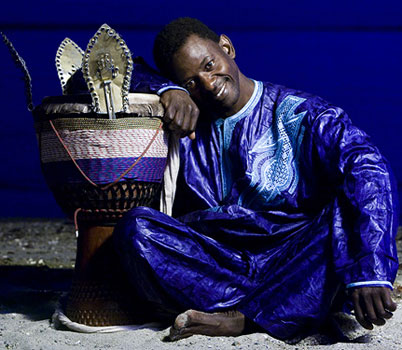 West African Drumming Workshops
with Issa Coulibaly and drummers

If you have a heartbeat, you can drum! For millennia, drumming has brought people together in community to create peace, health and wellness. The uplifting rhythms of Africa relieve stress and help people connect with each other, as well as their own joy. Participants will learn rhythms on the djembe and dun dun drums, and play together as an ensemble. Drum workshops emphasize community, self-expression and the joy of rhythm.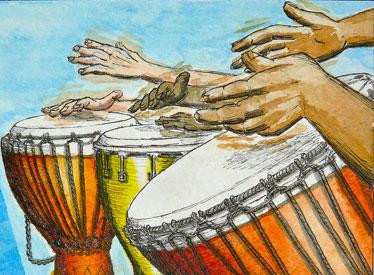 "The students love the drumming and dancing. You all are vivacious, understanding and very knowledgeable. Thank you for bringing something different to the table every time you are here."
D.A.
"The class was really wonderful. There were about 25 people, including seven or eight young children. Awesome! The teacher was excellent. She started by warming us up and then building up our repertoire of moves, from simple to more complex. She really made it work for everybody. And she was exceptionally joyful. I was smiling the whole time. And now I probably don't have to go to the gym for two days!"
S.B.
"Thank you so much! That was awesome and you were awesome, and the clients LOVED it! I really appreciate all the time and energy and effort! You rock!"
S.H.